As Samhain (Hallowe'en or All Hallow's Eve) approaches, many cultures have celebrations revolving around the annual thinning of the veil between realities. Ghosts, ghouls, seances and ancestor worship all root from this belief. To honor this, I have chosen to feature items on etsy that can help you communicate with the Otherworlds. Also, we are having our first ever give away! See the bottom for details.
Violet Twilight Spirit Board from Cauldron Keepers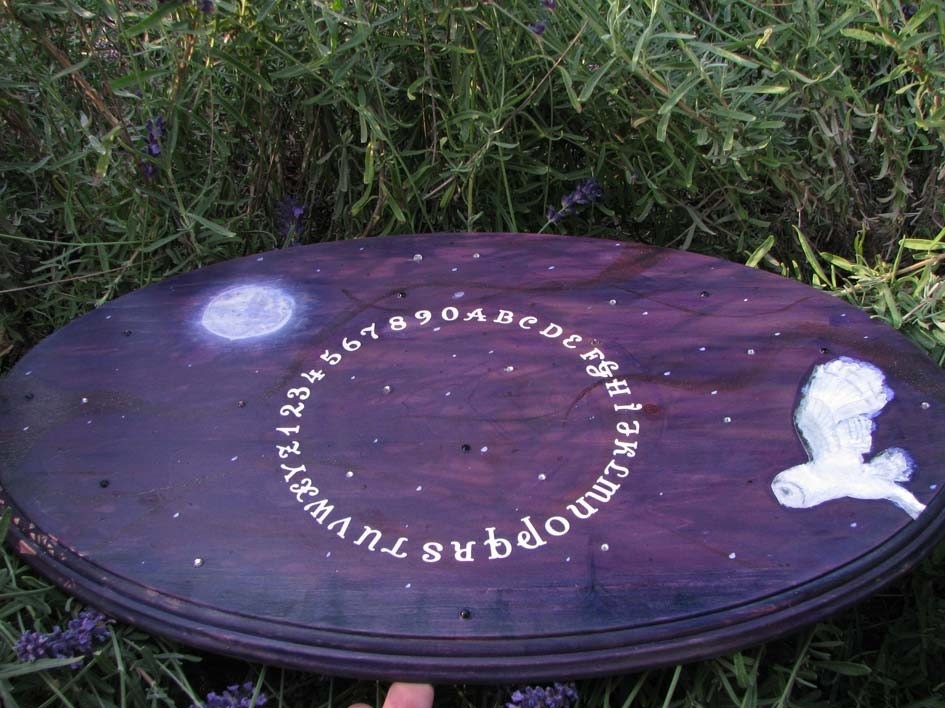 This spirit board took me months to complete, but the adventure was well worth the labor. A full moon and a snowy owl against a violet night sky invites you to contact the Otherworlds for answers. Hand painted, finished with a smooth resin, and tucked inside an embroidered pouch along with it's star shaped indicator. Blessed under a full moon and backed with felt.
Quartz Crystal Pendulum from Shadows and Spirits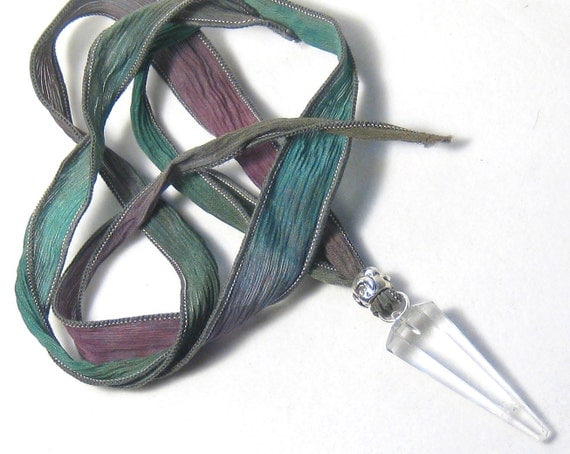 This beautiful pendulum can help you find answers to life's questions. Made from faceted quartz crystal and suspended from a gorgeous, hand dyed silk ribbon (in my favorite shades, I must admit), it's as beautiful as it is powerful. Use it to contact your higher self, search for lost objects of divine the future.
Realm of the Dead candle from The Well and Spindle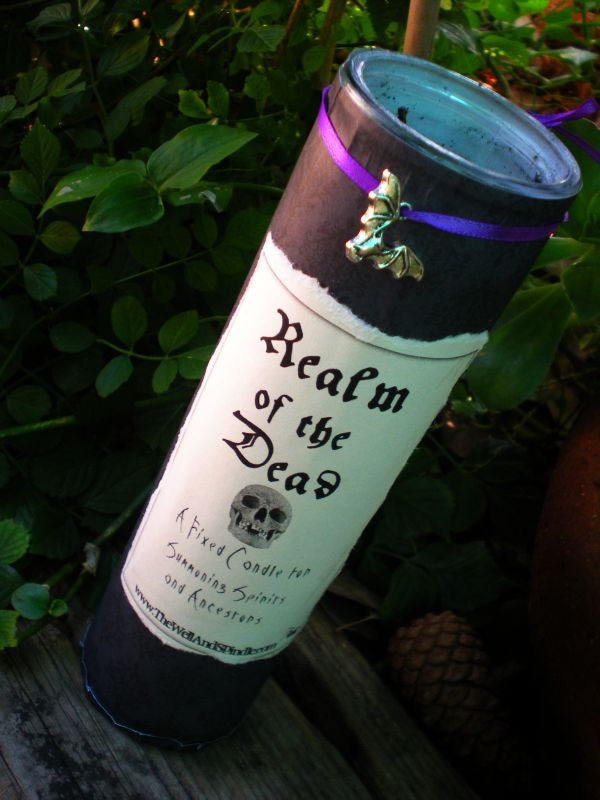 Looking to talk to the household spirit or contact an ancestor? This candle has been dressed and decorated to do just that. This "seven day" candle is full of herbs and essential oils to open the pathways between worlds, not to mention it just looks so perfect for Hallowe'en or Samhain.
Spiritual Guidance Reading from Readings by Kat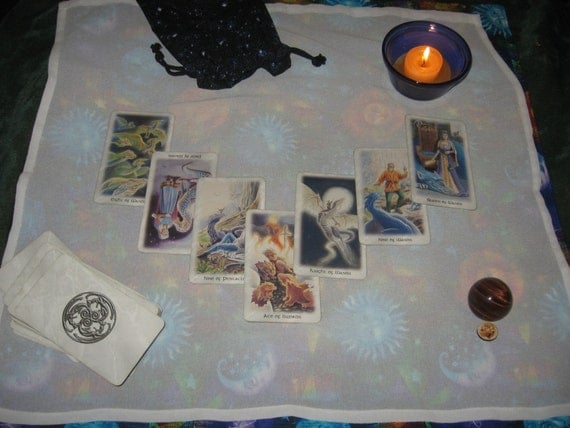 If you aren't confident in your psychic skills, or you just want some help, this may be for you: a Spiritual Guidance 7 card reading from intuitive tarot reader, Kat (who also writes a blog, EmKat Creations
http://emkat-creations.blogspot.com/
). She may not tell you what you want to hear, but she will give you another perspective on your life, which can really help to make things understandable.
Kat has also offered up a reading for me to give away. I'm very excite to announce our first ever contest. To enter: post a comment here letting us know you want to enter. October 31, I will randomly select a winner and notify you here. Good Luck!
As always the images belong to their respective owners.