I love jewelry, in spite of the fact I don't wear it much lately (kids are hard on that pretty, sparkly, fragile stuff). I have found some really neat, affordable and unique jewelry items for this month. I'm very excited and this feature came together so easily (which I am taking as a good sign). I'm also a little early this month (fora change). Enjoy!
Crone's Magical Crafts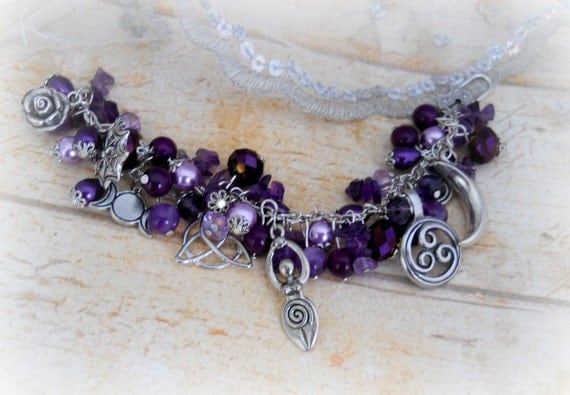 This bracelet combines beads and charms to make a funky representation of Goddess symbols. The materials are varied- glass, amethyst jade, crystal, and silver toned. Very witchy, pretty and fun. Lots of other chunky bracelets to choose from in great colors.
http://www.etsy.com/listing/75872711/symbols-of-the-goddess-charm-bracelet
Sanfranblissco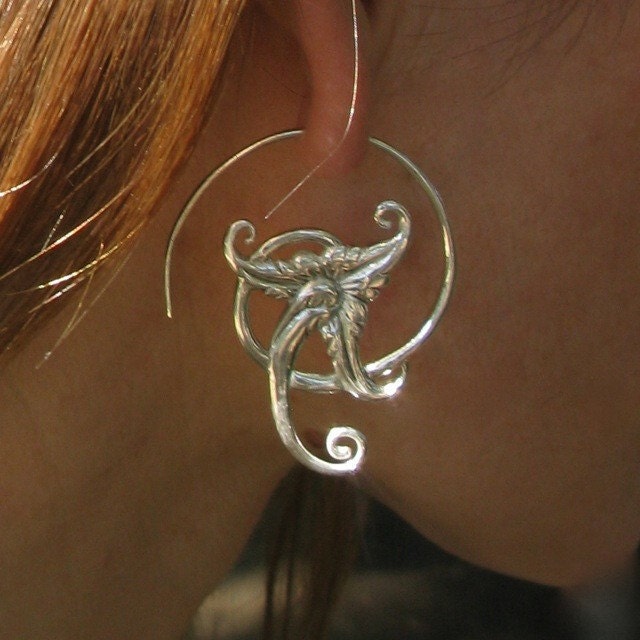 Sanfranblissco's earrings are amazing. I've been trying to feature these for months, but things hadn't worked out until now. These floral spirals are truly magical and affordable pieces from an artist local to my area (which I am thrilled to be able to feature since I really believe in shopping locally when at all possible). She also offers pieces in wood, horn, and bone too.
http://www.etsy.com/listing/74856877/swirl-flower-silver-earrings
Rockinstone Jewelry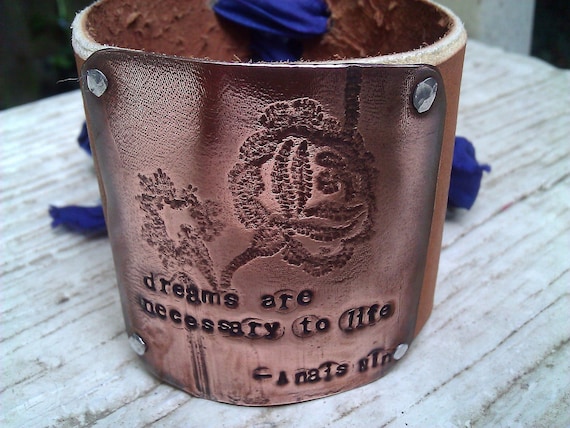 This bracelet is a great everyday piece. Crafted from leather and copper it's got a primitive vibe and a tough, modern look. I love the quote, too. A great reminder to nourish your soul.
http://www.etsy.com/listing/76688283/leather-and-copper-cuff-bracelet-floral
The Silver Branch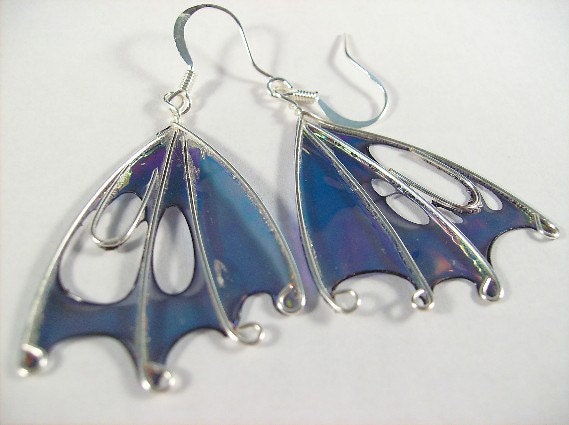 These fairy wing earrings are fun and unique bits of magic. They really look like shed fairy wings. Other colors offered and each wing is special. Iridescent, small and unlike anything else. Note- no fairies were harmed to make these.
http://www.etsy.com/listing/73848440/fairy-wing-earrings-handmade-ooak-night
Start your holiday shopping soon and remember to promote art, social justice and creativity by support artists and craftspeople rather than corporations that mass produce products. A bit of magic can brighten anyone's day and the prices on these items are incredible. Thanks to each of these craftspeople who have been kind enough to allow me to write about their work.
Blessings to you all!
As always, the images belong to their respective owners and are used with permission.