I love doing the stockings at Winter Solstice. Little gifts, candy and fun combinations make it exciting. This month, I've picked out a handful of little, inexpensive gifts for the witchy recipient. I am also honored to be able to feature things created by Velody Dark and Stacy Evans (who I absolutely adore for her offbeat sense of humor and tendency to post funny stuff on Facebook when I need a laugh). Thanks, ladies for allowing me to feature your work!
Celticsouljwlry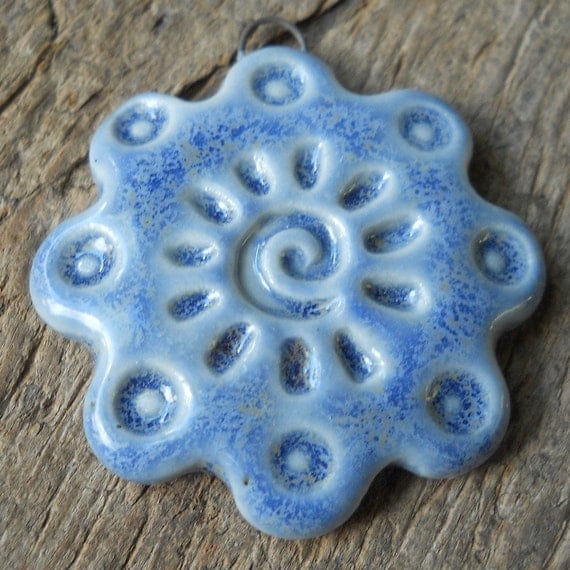 This sweet little pendant is unusual and fun. Made out of ceramic and glaze with a sky blue, this representation of the sun would look great on a ribbon, with some beads or hanging from a chain!
http://www.etsy.com/listing/80227178/ceramic-round-blue-purple-spiral-sun
Niquy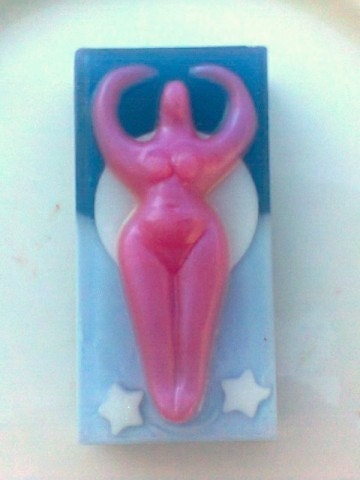 Bath products are always in our stockings. It's a throw back to when my mom had to do stockings for 5, three of them being stinky boys. These cute goddess soaps are available in black or blue and is rose scented.
http://www.etsy.com/listing/81950355/lunar-goddess-soap-great-stocking
Treegold and Beegold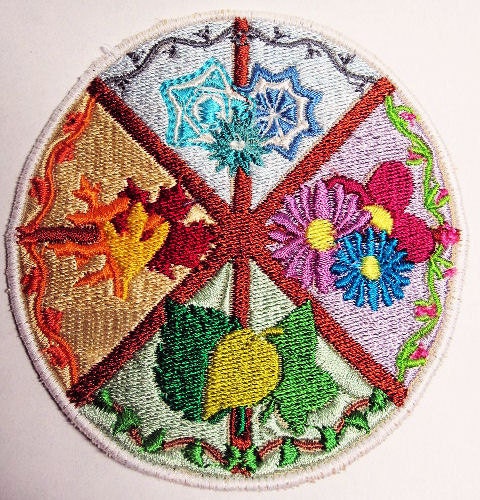 Patches can liven up boring backpacks or jackets with a bit of magic. This patch features a wheel of the year motif and bright colors. Also available, Skyrim patches.
http://www.etsy.com/listing/86349586/wheel-of-the-year-seasonal-embroidered
A Simple Life Inspired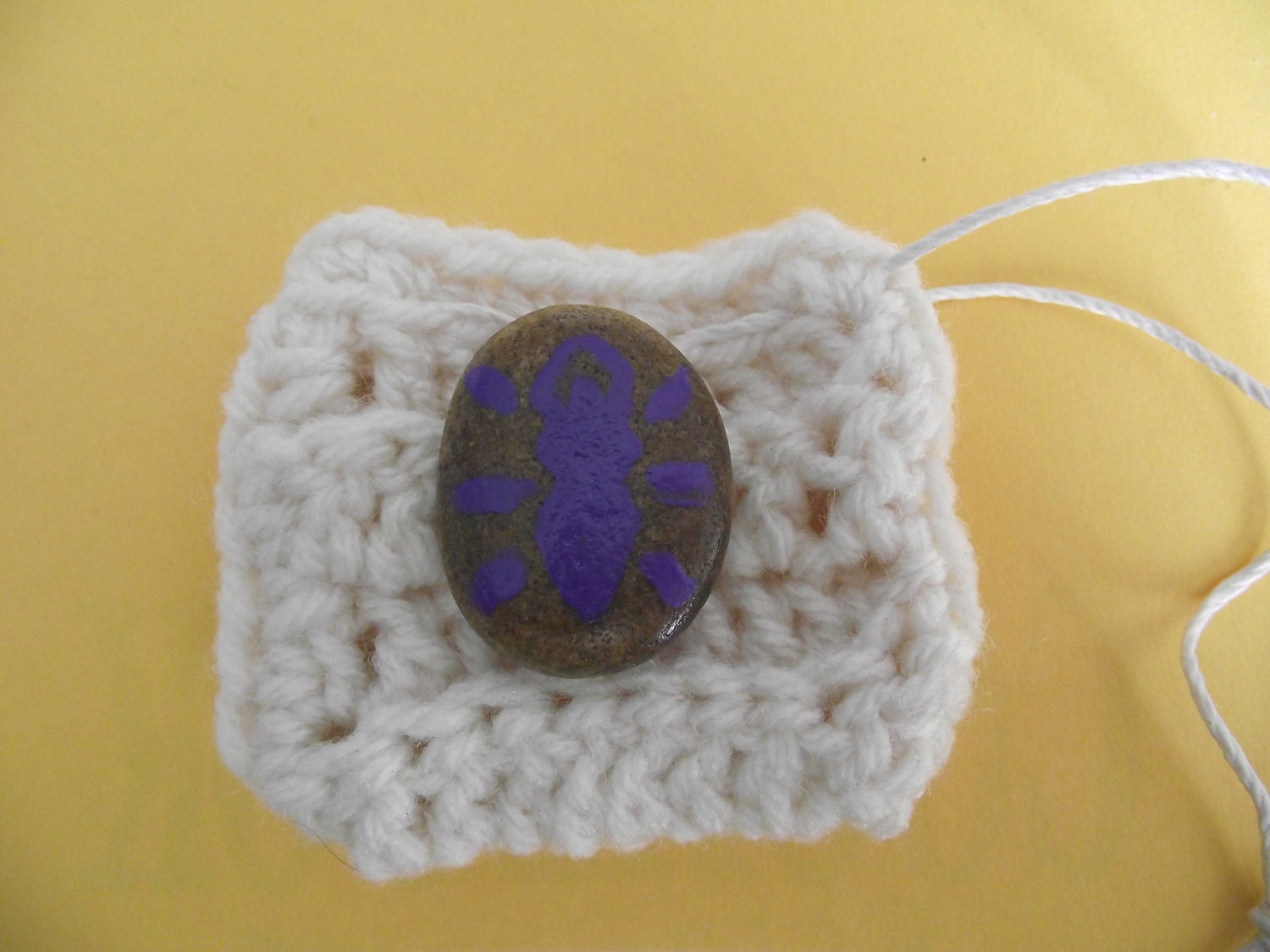 Sometimes, we need a little reminder that we are loved and that magic is everywhere. This hand painted river stone in crocheted pouch is tiny, portable reminder of the Goddess. Stacy also offers kid sized wands and animal helper bookmarks.
http://www.etsy.com/listing/73385327/radiating-goddess-river-rock-talisman
I hope you all have a magical and fulfilling holiday!
All images belong to their creators and are used with permission.
Also, comments have to be moderated now. Sorry, I've started getting spam comments. Bear with me.