This is it, the end of the Taming the Housework Monster series. It's been a lot of work, but also a lot of fun. I hope that something I shared helps make your housekeeping greener or more magical. Our outer spaces can be a reflection of our inner spaces, but they also have the ability to influence us in ways we tend to not acknowledge. Housekeeping is a necessary part of life, but it doesn't have to be boring, mundane or toxic. Thank you for sticking around through this.

If I can do for myself, without too much equipment, money or effort, I make my own stuff, but I'm weird like that. It's a combination of mad scientist and kitchen witch when I make cleaning supplies, but it can be difficult, messy, and in the way. I acknowledge this, and I know that not everyone likes to jump into these projects for themselves; this is why I'm putting together this etsy feature. I've been combing esty for weeks, collecting cool things to share. These wonderful craftspeople have given me permission to share their creations here.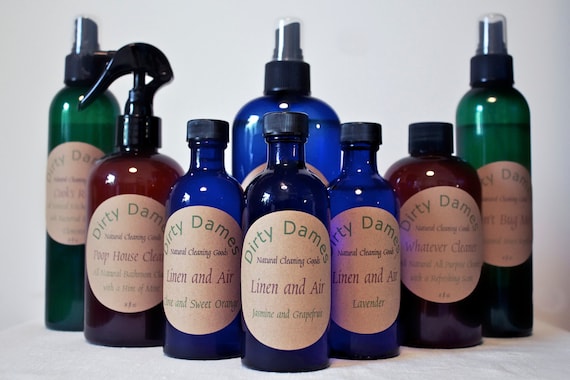 Who could resist a name like Dirty Dames? Not to mention these pretty bottles.This is a great way to get started on green cleaning. The set includes kitchen cleaner, all purpose spray cleaner, air fresheners, bug repellent, and bathroom cleaner in one kit. Visit the
Dirty Dames Goods
etsy store for more information, options or even a custom order.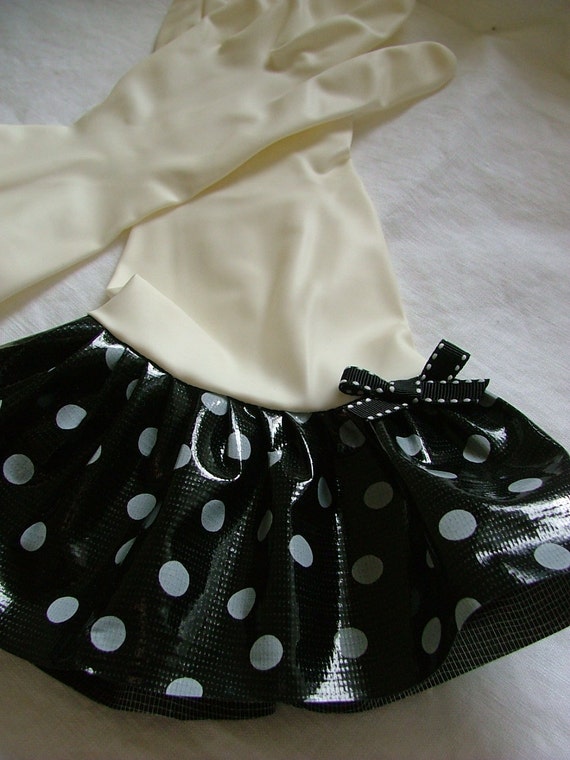 Aren't these cute? Plain Jane Gloves from
Rachael's Soaps
come in different prints and can help keep your hands out of the muck. Rachael also has some adorable clothes pins (I love polka dots!), scrubbers and soaps to go with. These are great gifts for housewarmings or anyone setting up a new household.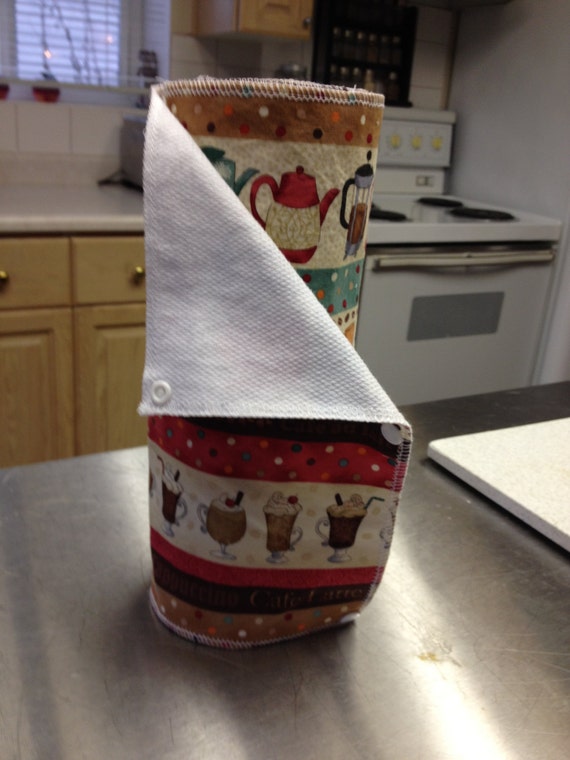 If sewing isn't your thing (and it's not really mine, either), you can still have reusable mop pads, paperless towels, and dusters.
Eco4life
is a great little shop with lots of very green options for household cleaning tools that can be washed and reused. Believe me, the assortment that Hollie has on her shop is amazing!
I hope these shops get you excited to make a greener, cleaner, more magical living space!
All photographs belong to their respective owners!